It happens all too often; you have to respond to a big RFP that is coming due or a project deadline and some of your employees unexpectedly need to utilize their sick benefits at the last minute. Did you know that as a federal contractor you will soon be required to offer this benefit, paid leave to those employees who are out sick? In addition, state and local sick leave laws have been sweeping the nation to require the benefit of paid sick leave. Like a virus, these paid leave laws are becoming contagious!
To date, California, Connecticut, Massachusetts and Oregon, and nearly 20 cities have passed legislation to provide the benefit, paid sick leave, with more jurisdictions likely to follow. While most sick leave laws allows employees other benefits to obtain preventative medical care or to take paid time off to diagnose, care for, treat their own, or a family member's illness, injury, or health condition, some laws allow employees to use the paid sick leave benefit for absences associated with domestic violence, sexual assault, or stalking. In addition, there are often employer record keeping and notices that the employer must provide its employees. Federal contractors who have operations in multiple jurisdictions need to be particularly careful about applying varying sick leave requirements to the appropriate segments of their workforce.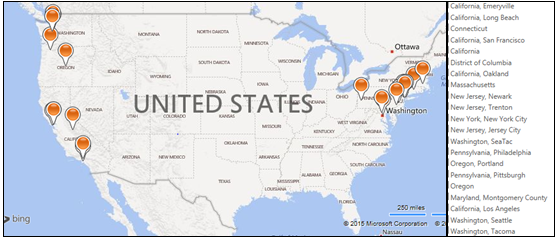 Aside from being compliant with varied state and city sick leave benefit laws, Federal contractors and subcontractors will now be required to provide additional benefits to include, up to 7 paid sick leave days per year to employees to care for themselves or their families. On September 7, 2015, President Obama announced an Executive Order that will establish paid sick leave benefit for federal contractors.[i] This action comes after the Department of Labor (the "DOL") released a statistic showing that 39% of the private sector workforce currently has no paid sick leave benefits, which means that employees may feel obligated for financial reasons to come into work when they are sneezing, coughing, and feeling under the weather.
The White House estimates that the new Executive Order will provide roughly 300,000 employees with paid sick leave benefits who had none previously. The Executive Order will affect contracts awarded on or after January 1, 2017, including:
Procurement contracts for construction covered by the Davis-Bacon Act;
Contracts for services covered by the Service Contract Act;
Contracts for concessions; and
Contracts entered into with the Federal Government in connection with Federal property or lands and related to offering services for Federal employees, their dependents, or the general public.
Other highlights of the Executive Order include:
Both exempt and non-exempt employees working on covered contracts will be entitled to earn paid sick leave benefits. Further, subcontractors will be required to provide paid sick leave benefits to any employee performing under the contract.
Paid sick leave benefits may be used for:

a physical or mental illness, injury, or medical condition;
obtaining diagnosis, care or preventative care from a health care provider;
caring for a child, parent, spouse, domestic partner, or any individual with the equivalent of a family relationship, who has any of the covered conditions or who needs diagnosis, care or preventative care; or
absences resulting from domestic violence, sexual assault, or stalking.

Unused, accrued paid sick time must be allowed to carry over from year to year, but contractors may set a limit of 56 hours on the total accrual amount (there is no requirement that the accrued or unused sick leave be paid out on termination).
Employees must request paid sick time at least 7 calendar days in advance of the leave when the need is foreseeable or as soon as "practicable."
Medical certification for sick leave is required of an employee only if the employee takes 3 or more consecutive sick days, and certification may be provided to the employer within 30 days of the first day of the leave.
No retaliation against employees exercising their right to take sick leave.
Employers with covered contracts who have an existing paid leave policy that provides equal or greater leave amounts and allows leave under the same conditions will likely meet the requirements of the Executive Order.
Regulations from the Department of Labor won't be forthcoming until sometime in 2016.  However, federal contractors should start preparing to revise, adopt or reconcile leave policies to be in compliance with all applicable sick leave laws if they haven't already. Federal contractors must also think about factoring the sick leave requirement into their bidding proposals as well as having a staffing contingency plan in place to ensure adequate coverage during employee absences. It is also a good practice to have a "call-out" policy and train managers how to engage employees when they see a pattern of sick leave abuse (i.e. employees calling in sick on Fridays).
Bottom line- employers must be more vigilant than ever regarding the applicability of sick leave laws to their operations, particularly for companies operating in multiple locations. Employers that deny employees lawful use of paid sick leave or retaliate against employees for exercising their right to use leave may face significant fines, penalties, and lawsuits.
C2 provides strategic HR outsourcing to clients who want to develop optimal workforce strategies and solutions to allow them to be more competitive and profitable. C2 blog posts are intended for educational and informational purposes only.
[i]  https://www.whitehouse.gov/the-press-office/2015/09/08/executive-order-establishing-paid-sick-leave-federal-   contractors